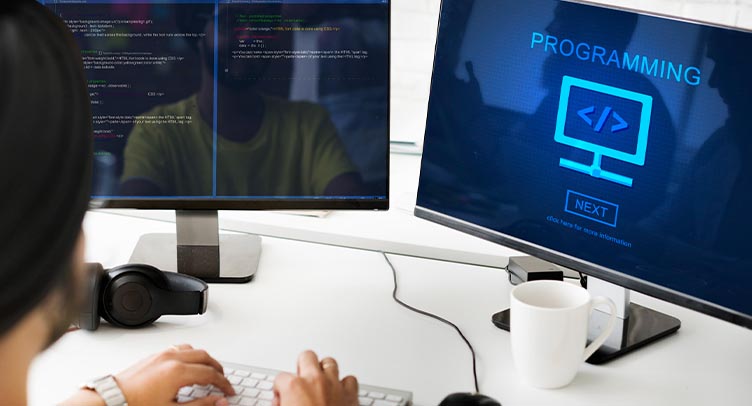 Full Stack Developer In Dubai UAE - If you are looking for a highly experienced and skilled Full Stack Developer In Dubai UAE, then Infoquest is the best web development company in Dubai. We have the best in-house team of full-stack developers having the capability to handle any project as we have years of experience and the latest tools for the timely delivery of each assignment.
We are offering highly personalized projects belonging to any field. We have a proven record of on-time delivery of projects with many bigger brands across the country. Most importantly, constant improvement by keeping open channels and feedback make Infoquest at the top of the list of top 10 web development companies in Dubai.
Therefore, if you are thinking of hiring a highly competitive and qualified team of developers for a project, then Infoquest is the answer. So, to book an appointment with us, feel free to reach out to Infoquest, either by calling us at +97145194300, +971508566441, or writing us an email at sales@infoquestit.com
Why Full Stack Developer?
A Full Stack Developer Dubai is usually associated with developing an application from start to finish. The developer designs the complete assignment (any application) comprises of both frontend and Backend. The Frontend part comprises HTML &CSS, and JavaScript whereas Backend comprises Java, C++, PHP, Python, and PHP. Another Backend framework comprises Spring, laravel, Django, and many more. Moreover, another important component of the full stack is the database. Some of the popular databases are PostgreSQL, MongoDB, SQL, and MySQL.
Here at Infoquest, we have a team of the best full-stack developers having years of experience to facilitate any project with their skill and insight. Book an appointment with us, it is quite an easy process. All you need is to call or email Infoquest's contact details and we will get in touch in no time.
What are the Top Reasons To Hire a Full Stack Developer in Dubai?
A skilled full-stack developer can be an asset for any company for many reasons that we are going to discuss in detail here. A web developer helps in the smoother function of a website with the help of different tools and technologies. Here is the list of top reasons to hired dedicated full stack developer in Dubai -
First of all, a full stack developer will be a great help to enhance the website with easy upgradation as the developer is aware of all the new technology advancements. This will help in making sure that business always runs smoothly.
Secondly, it is a reliable option for developing high-quality products from start to end.
Thirdly, the developer has a vast knowledge of technologies related to frontend, backend, and even database management. This makes a full stack developer an all-in-one solution for web and software development.
Most importantly, A full-stack developer can be a great asset and offer great input for the increasing efficiency & productivity of any business.
Moreover, a team of highly skilled web developers has the capability to handle different tasks at the same time due to the fact that they have experience and knowledge of vast technologies.
At last, developer in Dubai are budget-friendly and still offers 100% personalized projects with on-time delivery.
Why Choose Infoquest for Hiring a Full Stack Developer in Dubai?
Over the period of time, Infoquest has become a synonym for reliability and trustworthiness for getting professional web solutions in Dubai. We have a team of a highly qualified and experienced team that has the capability to deliver 100% personalized projects related to varied fields. Also, Infoquest does not just deals in web development but is a one-shop-stop solution for any business for designing a website or app for marketing campaigns. Now, Check out the list of services available at Infoquest -
To this date, Infoquest has been able to manage to keep a retention rate of over 80% and a customer satisfaction rate of 90%. Coming to our portfolio of ours, we have worked with many established brands across the globe in multiple fields. One can check out our case study available at our official website. That's why Infoquest is the number one choice for hiring us for full stack development in Dubai UAE. At last, to book an appointment with Infoquest, feel free to reach out to us at the following details!
Contact Details
Company Name - Infoquest DMCC
Phone Number - +971 4 519 4300, +971 50 8566 441
Email Id. - sales@infoquestit.com
Skype Id. - Infoquestit
Address - Infoquest DMCC, P.O.Box: 50308, Unit 1113, DMCC Business Centre, Level No. 1, Jewellery & Gemplex 3, Dubai, United Arab Emirates
Frequently Asked Questions (FAQs)
Question - Where can I hire the best full stack developer in Dubai UAE?
Answer - Infoquest is the leading IT company where you can hire the best full stack web developer in Dubai UAE.
Question - Do your company offer customization full stack projects?
Answer - Yes, our full stack web development services are 100% customized and affordable.