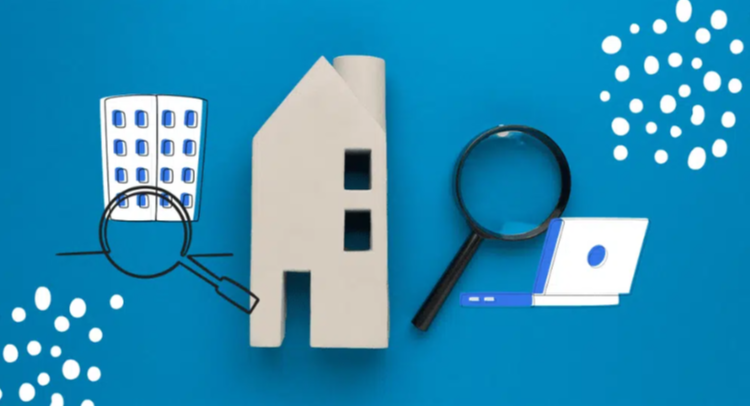 Best SEO For Real Estate - There is no doubt that SEO for real estate marketing helps in bringing more visibility. Real Estate SEO does not work in the same way. Several factors need to be considered. Such as targeting specific areas, defining the buying process, and consumer behaviors. So, here we are with all the tips, and strategies for the best SEO for real estate.
Generally, different kinds of SEO services need to be focused on - Technical, on-page, content optimization, off-page, and of course local SEO. Also, a strategy that works for other businesses may not work for the real estate business in the long run. You just cannot copy-paste the strategy and that's why you need an SEO professional for Real Estate Business. So, if you are interested in hiring dedicated professionals, then reach out to Infoquest. By calling us at +97145194300, or +971508566441. You can mail us at sales@infoquestit.com
Tips & Strategies For Best SEO For Real Estate Business
#1 Ranking Factors - First of all, let's take a look into the ranking factors that need to be taken care of for showing more visibility and traffic to your website. So, you need to focus on-
Google Business Listing
Online reviews
On-page - content, domain authority, meta descriptions, keywords, etc.
Off-page - backlinks, citations, blogging, etc.
Technical SEO - CTR, mobile-friendliness, etc.
Other - personalization, social signals, etc.
#2 SEO Audit - Auditing the website helps in determining the performance of the pages and helps in improving ranking. However, there are key areas that needed to focus on - site structure, page structure, links, content, and usability. Also, you can use Google Analytics, Google Search Console, page speed insights tools, and mobile-friendly test tools for finding the issues.
#3 Make A Checklist - Make a plan containing issues to fix and overall optimize the website. However, one must focus on- keyword research, broken links, redirects, site speed optimization, alt image, XMl sitemap, SSL certificate, schema, CTR, and content optimization.
#4 Create A Google My Business Account & Local Directories - Google My Business is crucial for local SEO. Optimize the profile with proper keywords, contact details, call-to-action, images, and address. Also, sign up for local directories such as Yahoo Homes, RedFin, Neighborhood Scout, Yelp, Local.com, etc.
#5 Post On Social Media - There are several factors in using social media for real estate business such as increased exposure, connecting to the targeted audience, more traffic to the website, building authority, awareness, and credibility.
#6 Content Publication - Content is an important part of Real Estate SEO. Creating informational content that includes information regarding the neighborhood such as social life, crime rate, cost of living, restaurants, things to do, and walkability. Also, you can add images, video tours, virtual tours, and infographics.
Why Do You Need To Hire An SEO Expert For Real Estate Business?
Even though you can find tons of ultimate SEO guides for the best SEO for real estate business online. But running a successful campaign requires experts that understand the dynamics of algorithms. Also, there is competition online as well which makes it more difficult to keep up with the competition. So, hiring a professional is assured up to 2-3 times each month. That's why hiring an SEO professional for Real Estate Business is the right decision.
Recent stats show that SEO leads have more than a 14% closing rate.
70% of internet users are searching regarding a local business.
SEO is quite affordable and offers high ROI.
For any local business, 4-5 months are enough to show positive results.
If you are looking for an expert that delivers the best SEO for Real Estate Business, then Infoquest is the go-to place. Infoquest is the leading company when it comes to SEO in Dubai that covers all the major and minor services including auditing, keyword research, ON-page, OFF-page, Technical SEO, content, and so on. Most importantly, Infoquest has successfully delivered projects beginning with high ROI, traffic, and leads to several businesses. So, if you are interested in knowing more details, then feel free to reach out to us today!
Contact Details
Company Name: Infoquest DMCC
Phone Number: +971 4 519 4300, +971 50 8566 441
Email Id: sales@infoquestit.com
Skype Id: Infoquestit
Address: Infoquest DMCC, P.O.Box: 50308, Unit 1113, DMCC Business Centre, Level No. 1, Jewellery & Gemplex 3, Dubai, United Arab Emirates
Frequently Asked Questions (FAQs)
Question - Is local SEO important for real estate business?
Answer - Yes, local SEO covers local keywords, increases visibility, and so on, So, it is quite evident that local SEO is of great importance for real estate businesses.
Question - Why hire an SEO expert for a real estate business?
Answer - SEO expert brings expertise, skill, and experience that assured your real estate business flourishes through digital marketing.