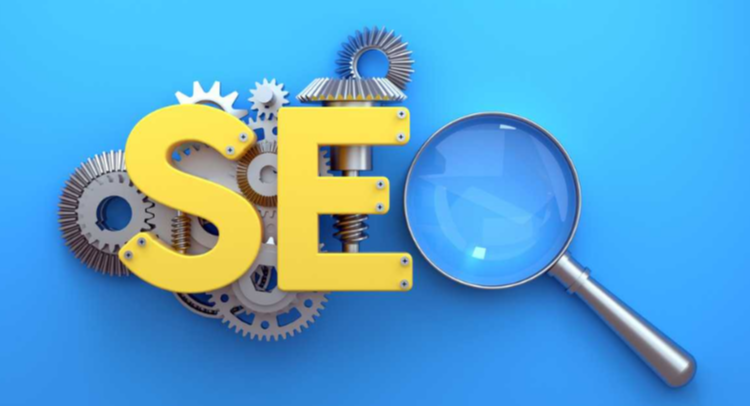 Best SEO For Plumbers - There are more than 600k search queries regarding common keywords like "plumbers near me", "emergency plumber near me", "gas plumber near me", and so on. That's why you need an SEO expert for local SEO for plumbing companies. To make your plumbing business stand out then you need expert help. Don't worry! Infoquest is here to assist in offering the best SEO for plumbers.
Our plumbing SEO marketing is quite effective in that it delivers excellent results within the time frame at affordable rates. So, if you have your own plumbing business and want to increase revenue with a limited budget, then you must reach out to Infoquest. You can give us a call at +971 4 519 4300, or +971 50 8566 441. You can mail us at sales@infoquestit.com
Why Hire A Professional For SEO For Plumbers?
Even though basic plumber SEO can be done by yourself with some research and studies. However, there are several factors affecting Google's ranking. Partnering with a good and reputable SEO marketing company helps in achieving more revenue. With the help of experts, there is the assurance of a strong online presence, and brand awareness that leads to high conversion rates. Now, let's take a look at some interesting stats that clearly show why local SEO is a must for plumbing businesses-
Over 45% of the daily searches are regarding local businesses.
Nearly 95% of internet users search online to know about local businesses.
Around 1 billion searches per month are related to locations.
Local searches result in over 28% of purchase intent.
Nearly 80% of local searches result in offline conversion.
"Near me" Google searches have risen to 135% each year.
More than 60% of customers chose a business with a strong online presence.
75% of customers trust a local business having positive online reviews.
More than 85% of customers check Google Maps for finding a local business.
For local SEO, 4-5 months are enough to achieve positive ROI.
A Complete Guide For Best SEO For Plumbers | Plumbing SEO Marketing
Generally, there are two kinds of local searches i.e. - Map pack results and Regular organic results. To rank in local queries, first of all, claim and set up Google Business Profile. Add all the details to your profile. Also, if your business is in multiple locations, then set up a different business profile with all the details.
Now, it is time to work on citations. It can be done by listing your plumbing business in directories or NAP citations. These NAP citations are among the ranking factors.
There are other leading data aggregator websites that you must enlist for your business. And list your plumbing business in the industry and city-specific directories.
Now, it is time for keyword research, there are industry-specific and location-specific keywords to focus on plumbing services. Also, find the volume of these keywords. For starters, focus on medium-volume long-tail keywords.
Create content on your website including those keywords that must include clarity, catchment, confidence, and contact details. You can provide plumbing information that helps in increasing visibility and traffic to the website.
On-Page, Off-Page, and technical SEO optimization is a must for getting results on the search engine. Optimization is a tedious task and needs to be according to the SEO ranking factors. That's why an expert is a great help to save your time.
Lastly, track the progress every month and start the above step again from four.
Best SEO Agency Dubai - Infoquest DMCC
Infoquest DMCC started its journey over two decades ago and within no time, we have managed to become an established one of the top SEO companies in the United Arab Emirates. Also, our company provides complete solutions when it comes to SEO that includes wholesome features including keyword research, website auditing, competitors analysis, SEM, Google Webmasters & Analytics, ON-Page/Off-Page optimization, Google Adwords, and SEO content writing. Infoquest has been assisting a number of companies in achieving their goals online bringing more conversions, leads, and of course organic traffic. Our company believes in result-oriented strategies that include innovations, personalizations, and creativity. So, if you are interested in SEO services Dubai, then reach out to Infoquest now!
Contact Details
Company Name: Infoquest DMCC
Phone Number: +971 4 519 4300, +971 50 8566 441
Email Id: sales@infoquestit.com
Skype Id: Infoquestit
Address: Infoquest DMCC, P.O.Box: 50308, Unit 1113, DMCC Business Centre, Level No. 1, Jewellery & Gemplex 3, Dubai, United Arab Emirates
Frequently Asked Questions (FAQs)
Question - Why invest in plumber SEO services?
Answer - The plumbing business is highly competitive, and the same goes for monthly search queries. To stand out in the local SEO business, you must invest in plumber SEO services.
Question - How much time SEO takes to show results?
Answer - To see significant SEO results, it takes at least 4-5 months. However, stats show that the majority of website ranking on the first page of a search engine is 2-3 years old.