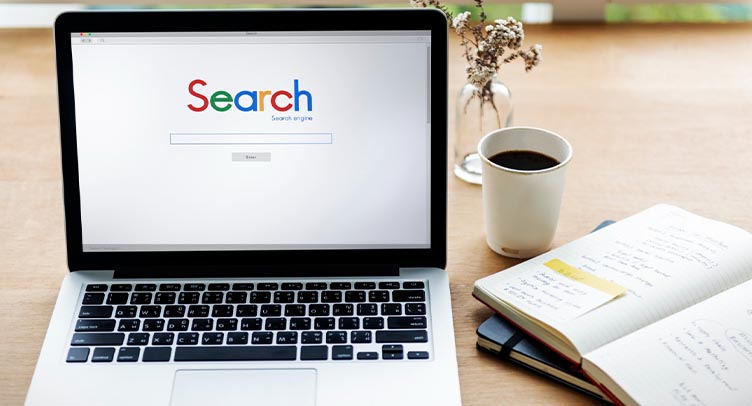 SEO Company In Sharjah - For any business to succeed online, SEO is a vital part. There is endless scope for doing a good SEO for a website that can bring more organic traffic and result in high ROI. So, if you are looking for the best SEO Company in Sharjah, you must contact Infoquest. We are the leading SEO and digital marketing expert in Dubai offering amazing results within a time frame.
Here at Infoquest, we work not only on the analytics part but provide a creative unique solution for each business's goal. This helps not only create a strong online presence but also brand awareness. You can contact us either by calling us at +97145194300, or +971508566441 or write us an email at sales@infoquestit.com
What Makes SEO Importance for any Business?
There are plenty of surveys and studies that clearly show that investing in an SEO strategy has a long-lasting effect on the business that not only brings organic traffic but is also the best way to create brand awareness and online reputation.
As per the study conducted by the independent organization, over 70% of customers check online reviews before any purchase. With easy interest availability, consumers access online information regarding a business or shop before making the final purchase.
The survey conducted clearly shows that 97% of customers research the company or store online before final decision.
Also, local SEO plays an important role for local businesses to increase visibility on the web and more than 45% of google searches are for local SEO purposes.
With an updated algorithm, a mobile-friendly website is very important to increase organic traffic. There are over 30% of google searches are done by phone.
According to the survey, over 65% of phone users are highly likely to buy from the online store that provides the best solution. Ranking on the first page of google is likely to bring over 90% of organic traffic to the website.
Lastly, 85% of business implementing a good SEO strategy has witnessed positive results in terms of traffic, sales, and ROI.
What are the Services Being Offered by Infoquest as the Top SEO Company in Sharjah?
For any successful SEO campaign, there is a team of highly skilled professionals that understand the ranking factors. Not only it required technical skill but also creates unique content to come up with the best way to attract new traffic to a website. We, Infoquest understand and have in-depth knowledge of search engine optimization that already successfully delivering projects globally. Also, Infoquest has a proven track record and that's why Infoquest is the leading SEO Company in Sharjah. Here is the list of services being provided by Infoquest as part of SEO -
Website Audit & Competitors Analysis
Keyword Planning & Mapping
Google Webmasters & Analysis
On-Page Optimisation
Off-Page Optimization
Google Adwords
SEO Content
What are the Main Objectives of an SEO Campaign?
SEO helps in building credibility & trust - An effective SEO campaign helps in building credibility and trust with the potential user by delivering an effective, user-friendly experience. This can be done by building authoritativeness, expertise, and trustworthiness.
Understanding your customers - SEO tools help in collecting all the data and analyzing it for a better understanding of the consumers and creating an effective marketing campaign for increasing sales and CTR.
Increase engagement and conversions - Local SEO is an important part for increase visibility in local searches that helps in increasing sales. As it is quite clear, over 70% of searches are related to local searches. Local searches are important for any business related to any field.
Brand Awareness - Brand awareness is a vital aspect of any business. Having a website to effectively deliver the brand message regarding their business's products and services. It helps in attracting potential customers and converting them into loyal customers. SEO tools can be a great help to understand the purchasing funnels and target them accordingly.
Lastly, Infoquest is the best SEO expert in Sharjah and if you want to have an effective SEO campaign, then you can reach out to us today!
Contact Details
Company Name: Infoquest DMCC
Phone Number: +971 4 519 4300, +971 50 8566 441
Email Id: sales@infoquestit.com
Skype Id: Infoquestit
Address: Infoquest DMCC, P.O.Box: 50308, Unit 1113, DMCC Business Centre, Level No. 1, Jewellery & Gemplex 3, Dubai, United Arab Emirates
Frequently Asked Questions (FAQs)
Question - Which is the best SEO company in Sharjah?
Answer - Infoquest DMCC is the best SEO company in Sharjah covering website audit, competitor analysis, keyword planning, ON-Page and OFF-Page SEO, and many more.
Question - Why is SEO important?
Answer - SEO or search engine optimization is a practice to increase organic or unpaid traffic on the website and rank higher on the result page (SERP).
Question - How much does SEO service cost in Sharjah?
Answer - The cost of doing SEO service in Sharjah depends upon the project. To get a personalized quote then you can reach out to Infoquest by calling +97145194300 or mail us at sales@infoquestit.com