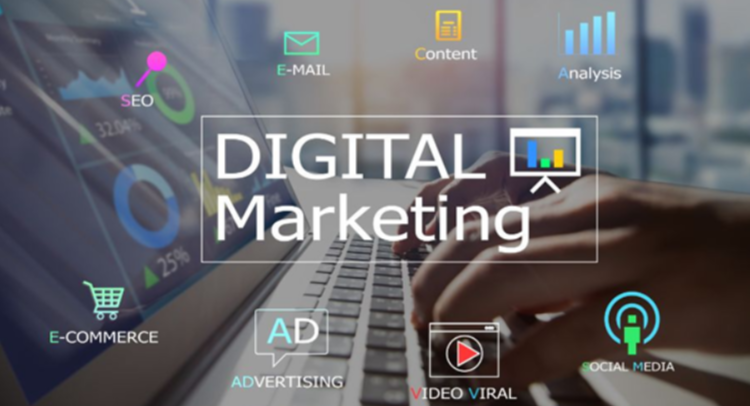 Digital Marketing Agency In Abu Dhabi - Whether it is a B2B or B2C or even D2C business, digital marketing is a vital part of overall marketing strategy. If you are planning to invest in a powerful yet creative marketing strategy then you need to hire dedicated digital marketers. Then you came to the very right place, here we are going to discuss the leading digital marketing agency in Abu Dhabi. Infoquest has been serving its customers in the best way possible.
Being a leading IT company, Infoquest is a highly-rated digital marketing agency in Dubai where you can find 100% customized, effective, and up-to-date digital solutions. Did you know? The average cost of a digital marketing strategy cost over 70% less than the traditional marketing channels. Therefore, to get personalized quotes and complete details, feel free to reach out to Infoquest today! You can call us at +97145194300, or +971508566441 or write us an email at sales@infoquestit.com
Scope Of Digital Marketing Strategy For A Business
Nowadays, marketing is all about staying relevant and building a direct connection with the audience. Every platform is struggling to get the attention of consumers. Gen Z and millennials consume the internet for more than 6 hours per day. That's why it is important to reach out to the target audience. The world is going through a transition of digitalization and most businesses are investing in digital channels for the global market.
According to a survey, over 80% of consumers make online purchases by seeing a social media ad.
Also, a marketing strategy facilitates the hiring process and outsourcing.
More than 60% of companies hire a team of digital marketers or outsource the services.
Nearly 95% of business (both B2B and B2C) has active social media accounts and Facebook is the leading platform for business leads. Currently, Facebook has over 3 billion active users worldwide.
40% of customers try a new product or service because of direct mail advertisements.
90% of marketers use 1 or 2 marketing channels for increasing brand awareness and credibility.
Leading Digital Marketing Agency In Abu Dhabi - Infoquest
One of the trusted agencies in Abu Dhabi, Infoquest has worked with many leading brands across the oceans. We are here to help you to connect with potential customers whether locally or globally. Developing a marketing strategy is a never-ending process and needs regular updating as technology changes. Infoquest not only focuses on high ROI but also delivers an overall unique solution that suits our clients best. Also, we have experience handling projects across industries and worked with many international brands such as Thomson Reuters, Michelin, 800 Degree, Fit Republik, Subway, Dubai First, Exedy, British Council, Atlantis, ePromis, Al Huzaifa Furniture, Le Meriden, and many more.
Infoquest offers complete IT solutions covering the following services -
List Of Services Offered by the Top Rated Digital Marketing Agency in Abu Dhabi?
We are a dynamic company that believes in constant improvement and keep open channels with our clients to deliver quality work. In this diverse and constantly changing world. Keeping eye on small changes provides a competitive edge. That's why we have the best talent in our team having skill and experience in the inbound marketing industry. Now, let's take a look at the different services you can enjoy under our marketing strategy.
First of all, we deliver 100% custom-made digital marketing strategy and channels based on the client's objective. Our strategy is based on research and analysis to adhere to the goals.
Secondly, design creative social media campaigns that help in increasing brand loyalty, and brand recognition.
Thirdly, Our effective strategy will bring sales and lead generation within the time frame.
Also, we deal in youtube marketing and event marketing strategy.
Infoquest does deal in online reputation management that helps in increasing customer satisfaction.
At last, if you are interested in investing in a compelling online marketing strategy, then reach out to the best digital marketing company in Dubai - Infoquest today!
Contact Details
Company Name: Infoquest DMCC
Phone Number: +971 4 519 4300, +971 50 8566 441
Email Id: sales@infoquestit.com
Skype Id: Infoquestit
Address: Infoquest DMCC, P.O.Box: 50308, Unit 1113, DMCC Business Centre, Level No. 1, Jewellery & Gemplex 3, Dubai, United Arab Emirates
Frequently Asked Questions (FAQs)
Question - Which is the leading digital marketing agency in Abu Dhabi?
Answer - Infoquest is the top-rated digital marketing agency in Abu Dhabi offering a complete solution at a competitive price.
Question - Is it worth hiring a digital marketer for a business?
Answer - Whether a small or big and global or local business, hiring a digital marketing team is always worthwhile. Online Marketing offers lead generation, sales, branding, and other goals set by the company.