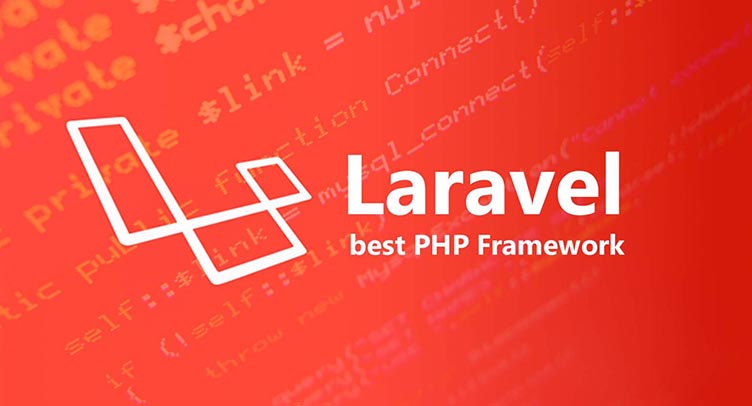 Laravel Website Development Company In Dubai - Infoquest is a highly experienced PHP Laravel website development Company in Dubai. Laravel offers flexibility and security at the same time. There are many companies in Dubai offering laravel application development but Infoquest is at the top of the list due to its highly experienced staff. This skilled staff provides on-time delivery of projects integrated with all the necessary features as required by the client.
Infoquest designed & developed a Laravel framework consisting of code validation, application logic, automatic pagination, RESTful routing, HMVC, MVC implementation, and unit testing. If you are planning to expand your business globally and want to design a website for the same, then you will need a professional PHP development company in Dubai.
So, if you want to hire Laravel developer, then you know the place. To book an appointment with Infoquest, then call us at +97145194300, +971508566441, or write us an email at sales@infoquestit.com
Reasons To Choose Laravel Web Application Development
Laravel is a famous PHP framework for many good reasons for developing a flexible web or web app. Developing a website or app takes a lot of time and skills but with Laravel, the job becomes somewhat easier for web developers. Also, many different types of PHP frameworks can help in designing and developing a website. However, Laravel is a great help to design a complex website for free and also saves a lot of time.
For any developer sticking to the timeline is very important. At the same time, the complexity of a project is surging as new technology and requirements by clients increase. To meet up with the deadline without compromising the quality of work, many web developers choose Laravel. Here are some reasons why choose the Laravel PHP framework -
First of all, the Laravel framework offers flexibility for programming and authorization of codes and reduces ample time while developing a large or smaller website.
Secondly, Execution is quite easy and is the biggest advantage of choosing laravel Ecommerce store development. This is due to the reason that laravel has a blade-templating engine.
Thirdly, the Laravel framework supports various file networks that make documentation service easy for a developer.
Most importantly, the Laravel application development services have the best security features that help in making data and virus risk much less.
Leading Laravel Website Development Company In Dubai - Infoquest
If you are planning to a hire dedicated Laravel developer, then no one is better than Infoquest. We have been serving several clients across the globe with our highly experienced staff. Not only that, our team is very particular about deadlines and delivering projects on time. That's why Infoquest has had the highest customer satisfaction rate (90%) and retention rate of over 80% over a decade. Moreover, we have a start-of-the-art infrastructure to support any complex development project. Infoquest is the most reliable and best Laravel Development Company in Dubai, United Arab Emirates.
Now, Let's take a look into some features of Infoquest that makes as the best laravel web developer -
Infoquest has extensive knowledge of the Laravel PHP framework and can deliver a user-friendly interface website.
We make sure that each Laravel website development project is integrated with W3C validation code and APIs for authenticity.
Our every project is based on a futuristic approach integrated with the latest tech for easy handling and supervision of Laravel web apps.
Our team uses the Model-view-controller (MVC) for easy customization of the Laravel PHP framework.
URLs are an important part of any website and our team makes sure to create legit URLs based on the core operations of a website.
Reach Out To Infoquest For The Best Website Developer In Dubai!
Infoquest is the complete solution for IT in Dubai offering a broader range of expertise including Web design & development, Web applications, E-Commerce solutions, Digital marketing, Mobile App Development, Open Source customization, and search engine optimization. Moreover, Infoquest assures on-time delivery of projects with high Return on investment.
Not only that, Infoquest does offer round-the-clock customer support. For over a decade, we have handled several projects throughout the world belonging to different fields. Some notable clients of Infoquest are Subway, Fit Republik, 800-degree Neapolitan pizzeria, Dubai First, Thomson Reuters, Michelin, and many more. If you are looking for a dedicated and professional PHP laravel freelancer developer team, then contact Infoquest on the following details!
Contact Details
Company Name - Infoquest DMCC
Phone Number - +971 4 519 4300, +971 50 8566 441
Email Id. - sales@infoquestit.com
Skype Id. - Infoquestit
Address - Infoquest DMCC, P.O.Box: 50308, Unit 1113, DMCC Business Centre, Level No. 1, Jewellery & Gemplex 3, Dubai, United Arab Emirates
Frequently Asked Questions (FAQs)
Question - Which is the best agency for PHP laravel web development in Dubai?
Answer - Infoquest is the best and most reliable PHP laravel development agency in Dubai.
Question - What are the perks of using laravel for web development?
Answer - Laravel offers flexibility, easy-to-use, and security features are some of the perks of using laravel.