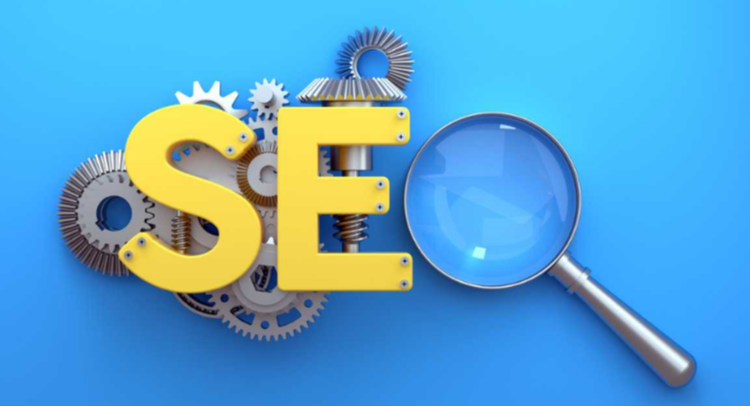 Top 10 SEO Companies In Qatar - SEO or search engine optimization is a crucial part of digital marketing strategy. There are endless possibilities for having an effective SEO strategy. But there will be a requirement for experts. So, this list of the top 10 SEO Companies in Qatar would be a great help. This list covers all the top agencies that focus on delivering maximum to their clients and focus on customer-approach. So, let's start the list of leading SEO agencies operating in Qatar.
List of Top 10 SEO Companies In Qatar
#1 Infoquest
Infoquest is among the leading and top 10 SEO Companies in Qatar that offers customized digital strategy. The company has worked across sectors with many leading companies in the world. Also, Infoquest can manage a customer satisfaction rate and retention rate of over 90%. Within a decade, Infoquest has been able to achieve the title of most reliable digital marketing company. Within the SEO services by Infoquest, there are other sets of services such as SEM, Google analytics, keyword research, ON-PAGE SEO, OFF-PAGE SEO, etc. Lastly, we assured -
Brand Awareness
Reporting & Analytics
High ROI
Increased organic traffic
Contact Details
Company Name: Infoquest DMCC
Phone Number: +971 4 519 4300, +971 50 8566 441
Email Id: sales@infoquestit.com
Skype Id: Infoquestit
Address: Infoquest DMCC, P.O.Box: 50308, Unit 1113, DMCC Business Centre, Level No. 1, Jewellery & Gemplex 3, Dubai, United Arab Emirates
#2 Big Move Agency
Big Move Agency is based in Egypt and started in 2013. This company is among the leading SEO agencies in Qatar offering a wide range of quality services. Also, Big Move Agency has worked with many leading global brands. This agency has a good rating when it comes to budget-friendly, quality of work, and innovative work.
Address - 6th of October City, Giza Governorate, Egypt
#3 Conversions Digital Marketing DMCC
Conversions Digital Marketing DMCC offered a tailored-made approach that assured high ROI strategy. The company offers result-driven SEO services in Qatar having expertise in Google Adwords, social media management, and many more. Also, Conversions Digital Marketing works with many leading companies across the globe. Apart from SEO, this company does offer services such as copywriting, website creation, content strategy, etc.
Address - Al Jazeera Tower, Conference Center Street, Doha, Qatar
#4 The Scarab Studio
The Scarab Studio started in 2017 and is one of the creative digital agencies that mainly deals in brand awareness. The main services that The Scarab Studio deals in are our social media, copywriting, graphic design, branding & positioning, eCommerce, and many more. Also, this company has completed projects across the fields.
Address - Nasr City, Egypt
#5 Anchovy (A 9H Company)
Anchovy started in 2012, focusing on delivering creative and high ROI digital strategy. This company is known for its good research and end-to-end solutions for every business. Apart from it, Anchovy deals in a wide range of services such as social media, content strategy, web creation, eCommerce, etc. Also, this company is budget-friendly.
Address - 182 Triq L-Imdina Haz Zebbug, ?a?-?ebbu? ZBG 9015, Malta
#6 Altair Advertising
A leading SEO agency in Qatar that also provides services like pay-per-click (PPC), branding website development, social media marketing, etc. Altair Advertising started in 2017 and is known for its quality work, on-time delivery, and effective SEO strategy.
Address - Doha, Qatar
#7 Brod Services
Brod Services started in the year 2020 and believes in a customer-centric approach. This company mainly deals in search engine optimization and website creation. Due to its highly effective SEO strategy and affordability, Brod Services came on the list of the top 10 SEO companies in Qatar.
Address - Doha, Qatar
#8 Orange Web Design
One of the Professional web design companies that also provided services like SEO, eCommerce, etc. Since 2001, Doha, Qatar-based Orange Web Design has provided website design and hosting services. More than 400 website clients in Doha, such as Al Nasr Holding, David Adamson Group, Qatar Beton, etc.
Address - Qatar
#9 Conserve IT Solutions
Conserve IT Solutions is a Digital Marketing & Web Development Company in Doha, Qatar that offers better rankings in Google search results through Local SEO, Pay Per Click advertising (PPC), Social Media Marketing, Facebook Marketing, etc. They also develop cutting-edge websites and Mobile App Development that simply perform better.
Address - Office No: 603, 6th Floor, Building Number: 24, Al Khalidiya Street, Najma, Doha, Qatar
#10 Nuance Digital
This agency has an experienced and skilled team of Web designers, developers, and experts in digital marketing. Nuance Digital is a digital business with a presence in Qatar. Since they want to see your firm succeed, they focus more on planning and less on doing. Their digital team collaborates with you to develop a successful company strategy.
Address - Office No: 31 Al Malki Business Center, New Al Mirqab, Jawaan Street, Doha - Qatar
Conclusion
Lastly, we hope you get all the information regarding the list of top 10 SEO Companies in Qatar. For further details, reach out to the respected companies on the mentioned details!
Frequently Asked Questions (FAQs)
Question - Which is the leading SEO agency in Qatar?
Answer - Infoquest is the top and leading SEO agency in Qatar.
Question - What are the major applications of SEO campaigns for any business?
Answer - The major applications of having an SEO strategy is increasing organic traffic, more brand awareness, and lead generation.