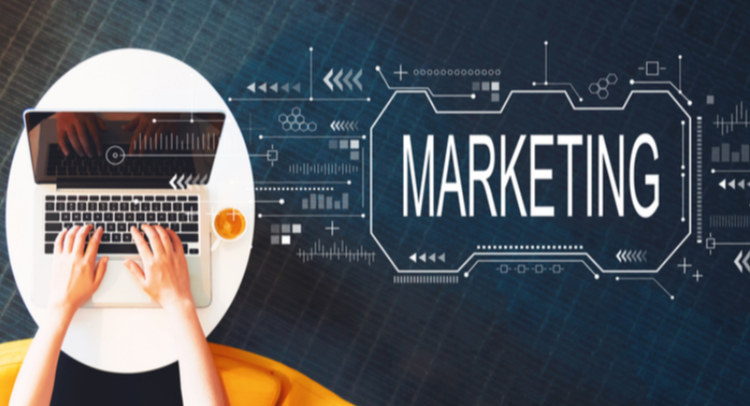 Digital Marketing Agency Ajman - Looking for a digital marketing agency Ajman? Then your search for the top-rated digital marketing company came to halt. Here, you are going to get all the necessary information. Nearly 80% of businesses agree that investing in a digital marketing strategy is the need for an ever-changing world.
Here, at Infoquest, we understand the requirements and goals of a business and implement the strategy for online channels accordingly. Since its inception, Infoquest can maintain a customer satisfaction rate of over 90% and has worked with many global companies. So, if you are interested in working with Infoquest, then book an appointment with us. Call us at +97145194300, or +971508566441 or write us an email at sales@infoquestit.com
Why Hire a Digital Marketing Agency in Ajman?
Over the past decades, digital marketing is playing an important role in implementing an effective marketing strategy for any business. But developing and designing a digital marketing strategy need skill and this can only be achieved by hiring an excellent digital marketing team. It does not only assist a business in reaching the customer directly but also in promoting products and services for target potential customers. In simple words, digital marketing services consist of marketing, promotion, and advertisement for products/services. There can be customized goals and the entire strategy can be based on these long-term and short-term objectives. Typically, a business aims for lead generation, increasing sales, more customer engagement, brand awareness, high ROI, etc.
Now, let's take a look into the top reasons why hire a digital marketing agency in Ajman-
First of all, investing in good digital marketing solutions helps in lowering the overall cost of having an in-house team of digital marketing. As there are plenty of costs involved such as hiring, resources, infrastructure, parks, and so on.
Secondly, investment in a leading digital marketing company in Dubai with a diverse portfolio is a much better decision than setting up a team from scratch.
Thirdly, the company is already handling projects across the industry and will be more skilled through knowledge of algorithm updation.
Lastly, Effective digital marketing needs tools and working knowledge of these varied tools. So, a certified and experienced person can handle this wide data into something useful.
List of Popular Digital Marketing Services Worth Investment in 2023!
Web Design & Development - Having your website brings authenticity, brand awareness, and lead generation. Did you know? The website has been the second most used marketing channel right now.
Email Marketing Services - According to the survey, over 40% of customers agree that personalized mail advertisement is the reason behind the first purchase of a product/service.
Social Media Marketing - Facebook is the leading platform with over 3 billion users. Also, Facebook is widely used for both B2B & B2C business marketplace. More than 80% of consumers make their first purchase after seeing social media ads and it is the best strategy for increasing brand awareness.
Search Engine Optimisation (SEO) - Around 80% of people google before making any purchase from a business (local or global). SEO helps in creating a sales funnel and reaching out to potential customers.
Pay Per Click - Nearly 50% of visitors through paid search are likely to convert into a customer. As per the data, over 75% of brands agree that PPC helps in boosting traffic and eventually increased sales.
Video Marketing/ Youtube Marketing - Over the past five years, the trend of video marketing via online platforms has increased up to 40%. Video marketing is the dominating marketing strategy in social media in the form of reels.
Digital Marketing Agency Ajman - Infoquest
Infoquest has been the top digital marketing agency in Dubai for two decades. We believe in the customer approach and deliver value for money to every client. Our team consists of talented digital marketers, developers, content writers, and graphic designers having extensive experience in handling multiple projects across industries. Also, we follow a strict yet flexible process for developing a digital marketing strategy with constant feedback from the company. Moreover, we offer all kinds of digital marketing strategies per project requirements, including SEO, SMM, PPC, email marketing, etc. At last, reach out to Infoquest today for digital marketing in Dubai service consultation on the following contact details!
Reach Out To Us
Company Name: Infoquest DMCC
Phone Number: +971 4 519 4300, +971 50 8566 441
Email Id: sales@infoquestit.com
Skype Id: Infoquestit
Address: Infoquest DMCC, P.O.Box: 50308, Unit 1113, DMCC Business Centre, Level No. 1, Jewellery & Gemplex 3, Dubai, United Arab Emirates
Frequently Asked Questions (FAQs)
Question - Which is the leading digital marketing agency in Ajman?
Answer - Infoquest is the leading digital marketing agency in Ajman.
Question - Why hire a digital marketing agency?
Answer - Hiring a dedicated marketing expert can help in attracting new customers, lead generation, and improving brand awareness in a much more effective way.