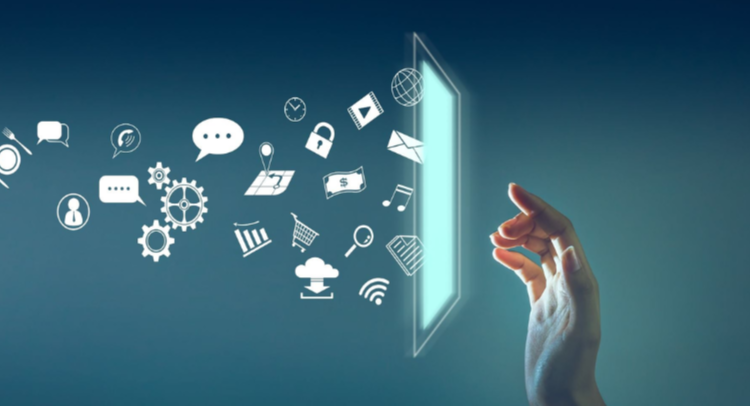 Top Digital Marketing Agencies In Qatar - Digital Marketing is not a new concept but being around for over a decade now. But few businesses have fully utilized its potential. Marketing required a huge investment but not with digital marketing. It is the most preferable way for small, and big businesses. So, if you are interested in starting a digital marketing strategy for your brand, then this list of top digital marketing agencies in Qatar would be a great help.
Did you know? The digital advertising spend has doubled in a few years and reached the value of $436 Billion US dollars. Over 25% of businesses agreed that digital marketing strategy helps in higher lead generation than traditional strategy. Also, Consumers are more likely to spend over 50% of the high price if a company has a strong online reputation. Online advertisement helps in increasing brand awareness by upto 80%. Moreover, over 90% of customers read online reviews before making any purchase even in a local business/store. This list of stats can go on to prove that it is high time to invest in a good digital marketing agency in Qatar. So, let's start the list!
Top Digital Marketing Agencies In Qatar
#1 Infoquest
Infoquest is the leading and top digital marketing agency in Qatar that offers complete solutions when it comes to online marketing or digital marketing. Since its inception, we have worked across the fields and with leading companies including Neapolitan Pizzeria Dubai, Michelin, ePromis Optiqa Virtual Reality, Spinsys, and many more. We are a Google-certified company that holds expertise in all the popular digital marketing tools including Google Adwords, Google Analytics, Ahrefs, Semrush, and so on. We believe in customer approach and offer high ROI projects to every client. Lastly, here is the list of services being offered by Infoquest as one of the top digital marketing agencies in Qatar-
Digital Marketing Strategy & Channels
Pay Per Click Advertising (PPC)
Social Media Campaigns
Sales & Lead Generation
Mobile App Marketing
Youtube & Video Marketing
Event Marketing & Promotion
Online Reputation Management
Search Engine Optimization (SEO)
Contact Details
Company Name: Infoquest DMCC
Phone Number: +971 4 519 4300, +971 50 8566 441
Email Id: sales@infoquestit.com
Skype Id: Infoquestit
Address: Infoquest DMCC, P.O.Box: 50308, Unit 1113, DMCC Business Centre, Level No. 1, Jewellery & Gemplex 3, Dubai, United Arab Emirates
#2 Cosmic Agency
The Cosmic Agency started in 2021, one of the top-notch digital marketing agencies operating in Qatar. Due to its premium quality services in digital marketing. This company has worked with companies like Amity, Tom Coffee, Delightful, Mad Bang, Molhima, Event Saudi, and many more. Also, Cosmic Agency offers the following services -
Branding & Positioning
Social Media
Digital Strategy
Content Strategy
Graphic Design
Website Creation
Advertising
Address - Al Corniche Street, Doha, Qatar
#3 Conversions Digital Marketing DMCC
A result-oriented digital agency from Dubai also operated in Qatar. The company holds expertise in digital strategy and believes in a "one-size-fits-all" approach. To this date, this company has worked with companies like Envisage Kitchen & Tiles, Kanoony, DM Study Abroad, Move Hub, etc. The major services being offered by Conversions Digital Marketing DMCC are -
SEO (Search Engine Optimization)
Copywriting
Content Strategy
Website Creation
Digital Strategy
Address - Al Jazeera Tower, Conference Center Street, Doha, Qatar
#4 Big Move Agency
The Big Move Agency started in 2013 in Egypt and also operates projects in Qatar. This digital marketing agency has worked in different fields and companies including Telecommunications, InDriver, Vodafone, Britannica, Heritage International School, Jawaker, etc. This company deals in varied services such as -
Social Media
E-Commerce
Branding & Positioning
Advertising
Photography
Graphic Design
SEO
Address - 6th of October City, Giza Governorate, Egypt
#5 Taglime
Taglime started its journey in 2018 from Riyadh, Saudi Arabia. This company mainly worked with startups, Freelancers, and even corporate. Also, Tagline is a well-established copywriting agency. This company has worked with clients such as Life with Cacao, Tools & Solutions, Kahwet Azmi, Bayaz, WAYZ, and many more. Here is the list of services being offered by Taglime-
Copywriting
Content Strategy
SEO
Social Media
Branding & Positioning
Digital Strategy
Address - Al Khaznah, Ishbiliyah, Riyadh 13225, Saudi Arabia
Conclusion
Lastly, we hope you get all the information regarding the list of top digital marketing agencies in Saudi Arabia. If you are interested in working with any of the top-rated agencies, you can contact them for further queries!
Frequently Asked Questions (FAQs)
Questions - Which is the best digital marketing agency in Qatar?
Answer - Infoquest is the best and most well-renowned digital marketing agency in Qatar offering a complete solution.
Question - What are the 5 most important factors behind an effective digital marketing strategy?
Answer - The 5 most important factors are - A strong website, good quality content, SEO, Email marketing, and a strong social media presence.