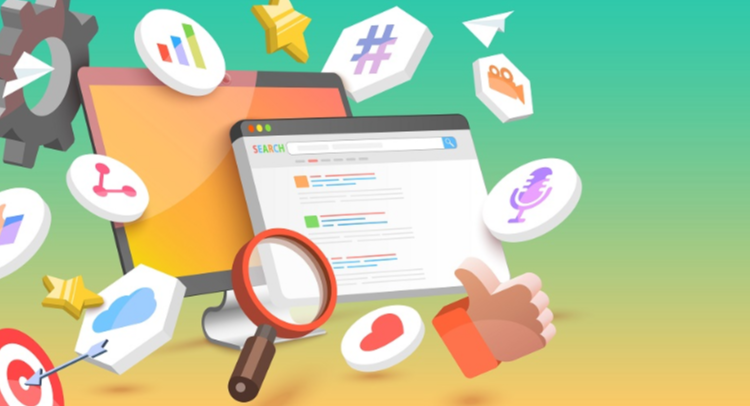 SEO Services In Saudi Arabia - If you are looking for reliable SEO services in Saudi Arabia then you came to the right place. Infoquest is the leading digital marketing & SEO agency in Saudi Arabia that offers a wide range of SEO services and in fact, a complete package for IT solutions. A client-oriented company that focuses on delivering projects on-time with 100% personalized and innovative projects. Our primary focus is to increase visibility and traffic to our client's website and generate high returns.
Infoquest has already worked with leading companies across the globe and offers unmatched SEO services Saudi Arabia. Whatever your business, we are here with the most creative and effective SEO strategy. Most importantly, Infoquest deals in other IT services such as web design & development, eCommerce, mobile applications, and so on. However, to book an appointment with Infoquest for learning more details, then reach out to us at +97145194300, or +971508566441. You can mail us at sales@infoquestit.com
Significance Of SEO (Search Engine Optimization)
As you all are aware that SEO stands for search engine optimization. It is a digital marketing strategy that focuses on increasing the online visibility of a particular website. SEO is not just limited to Google or any other search engine but does cover all e-commerce, social media, and any video streaming platform. It is up to you what digital marketing channel you prefer for SEO. However, here are some stats that clearly depicts the significance of SEO for any business in 2023-
Over 60% of B2B businesses agree that SEO helps in generating more leads.
For generating sales, more than 65% prefer SEO over PPC.
Approximately 75% of users never visit Google's 2nd result page.
65% of users do check online reviews and ratings before making the final purchasing decision.
On average, there are more than 40k search queries each second and over 1.2 trillion annually.
Nearly 85% of users agree that they ignore paid ads online and prefer organic search results.
Voice search is the new trend and users using Alexa for online searches have increased by over 45% in the past few years.
SEO is a must for local businesses as nearly 50% search "near me store" before visiting or buying locally. The local search queries on Google are nearly 1.5 billion and over 33% of users visit a local business after searching.
Best SEO Services In Saudi Arabia - Infoquest
SEO or search engine optimization is vast and complex that needs to be taken care of by SEO experts. Infoquest has a team of highly skilled and experienced digital marketers that assured ranking on the 1st page of SERP and high traffic to the website. Also, Our company will assist in creating a positive brand image and boosting sales. The entire strategy will be designed on the goals set by you assisted by our experts to lead to faster growth. All the strategies implemented and work done in a month will be shown in a form of a monthly report with comparisons that help you to track the progress. Most importantly, we believe in open communication and feedback processes and that makes us unique in the market.
In addition, Infoquest is a data-driven company that also understands the new trends and comes up with a highly customized and creative strategy that not only helps you to generate high returns but also creates a unique brand online. That's why Infoquest is the best and leading SEO services in Saudi Arabia.
What SEO Services Are Being Offered By Infoquest?
SEO is vast and there are different categories as mentioned below. Infoquest offers a complete package of SEO Dubai services that must be required for any successful strategy. Also, we customize the package as per the requirement and did not need to pay extra for any service. Here is the list of SEO services being offered by Infoquest to its clients -
Website Audit & Competitors Analysis
Keyword Planning & Mapping
Search Engine Marketing (SEM)
Google Webmasters & Analytics
On-Page Optimization
Off-Page Optimization
Google Adwords
SEO Content
At last, we hope you understand the requirement for running an online strategy is important for any business and if you are interested in joining hands with the best SEO company in Saudi Arabia, then feel free to reach out to Infoquest on the following details!
Contact Details
Company Name: Infoquest DMCC
Phone Number: +971 4 519 4300, +971 50 8566 441
Email Id: sales@infoquestit.com
Skype Id: Infoquestit
Address: Infoquest DMCC, P.O.Box: 50308, Unit 1113, DMCC Business Centre, Level No. 1, Jewellery & Gemplex 3, Dubai, United Arab Emirates
Frequently Asked Questions (FAQs)
Question - Which is the leading SEO agency in Saudi Arabia?
Answer - Infoquest is the leading and top-rated SEO agency in Saudi Arabia.
Question - What is the advantage of SEO?
Answer - SEO helps in increasing organic traffic to a site, creating a sales funnel, brand awareness, increasing sales, lead generation and so much more.